Pump up the hydration and deliver a deluge of superior moisturising ingredients with the ultimate dry skin heroes from AST brands.
Aspect Extreme B17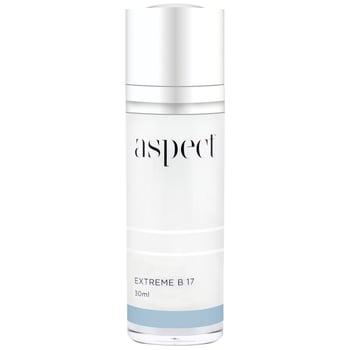 What is it?
A powerhouse serum formulated with B vitamins to help prevent dehydration, even out skin tone and balance excess oil. Skin appears plump and more youthful.
Key Ingredients
Vitamin B3 | to nurture stressed skin and aid in skin recovery.
Vitamin E | a skin conditioning antioxidant.
Homeo-Shield™ (Fucus Serratus Extract) | supports the skin barrier function for optimal protection against environmental influences and prevention of transepidermal water loss.
Homeo-Soothe™(Ascophyllum Nodosum Extract) | known for it's calming and soothing properties.
Who is it best for?
For more than just hydration for all skin types.
Aspect Dr Hyaluronic Serum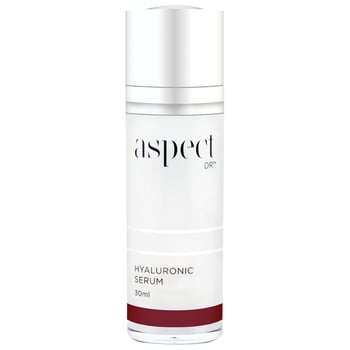 What is it?
A hydration boosting serum formulated with two forms of Hyaluronic Acid,
Key Ingredients
Cristalhyal (Sodium Hyaluronate) and PrimalHyal 50 (Hydrolyzed Hyaluronic Acid) | A blend of high molecular and low molecular weight (hydrolyzed hyaluronic acid) forms of hyaluronic acid that help to smooth the appearance of fine lines and wrinkles.
Niacinamide | Vitamin B3 to help maintain hydration and nurture skin.
Ascorbyl Tetraisopalmitate | An oil soluble form of Vitamin C that is pH neutral and helps to illuminate and protect skin.
Who is it best for?
For those wanting to boost hydration levels and protect from external free radical damage
Cosmedix Reboot Serum

What is it?
This multitasking skin booster works overnight so you can wake up to a smoother, softer and more youthful-looking complexion.
Key Ingredients
Lactobacillus & Coconut Extract | Probiotic ingredients that help hydrate and balance the skin for a healthier-looking complexion
Saccharide Isomerate | A carbohydrate complex that provides instant moisture
Palmitoyl Tripeptide-5 | Helps reduce the appearance of fine lines and wrinkles
Chamomile | Skin soothing properties, used as a conditioning agent and rejuvenator. Enhances the appearance of dehydrated skin by restoring suppleness to the skin
Aloe | Helps hydrate and soothe skin
Who is it best for?
This vegan friendly serum is perfect for those with skin concerns such as Dehydration, Sensitivity & Impaired barrier function.
Dermaquest Skin Rehydrating Serum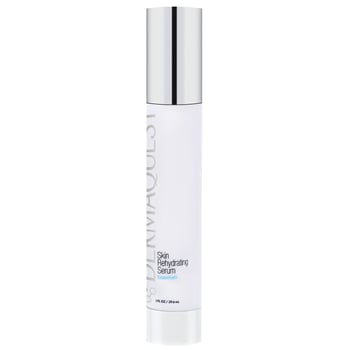 What is it?
An intensive lightweight hydrating serum, delivering immediate, luminous Moisture.
Key Ingredients
40% Hyaluronic Acid Solution (Sodium Hyaluronate)
Panthenol (Vitamin B5)
Ferulic Acid
MDI Complex (Glycosaminoglycans)
Actifirm™ (Centella Asiatica Extract, Rosmarinus Officinalis (Rosemary) Leaf Extract and Echinacea Angustifolia Leaf Extract)
Who is it best for?
A covetable staple for professional and home care alike.
PCA SKIN Hyaluronic Acid Boosting Serum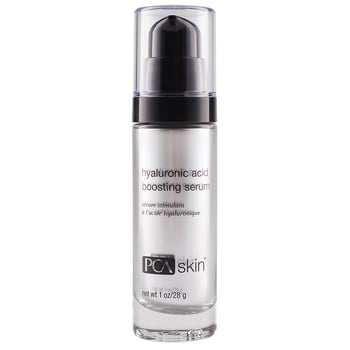 What is it?
Plump the appearance of skin through increased hydration with this hyaluronic acid formulation. This smoothing blend provides deep, long lasting hydration with three types of Hyaluronic Acid.
Key Ingredients

Hyaluronic Acid and Sodium Hyaluronate (Hyaluronic Acid Sodium Salt)
Hydrolyzed Hyaluronic Acid | due to its small molecular size, it is able to penetrate through the skin to deliver deeper moisturization and significantly reduce appearance of wrinkles.
HA-Pro Complex™ | PCA SKIN®'s proprietary blend works on the skin's own native hyaluronic acid.
Ceramides | supports the skin's natural protective layer and forms an effective barrier against moisture loss
Who is it best for?
For those wanting instant hydration and long-term anti-ageing benefits
Societe Skin Hydration Complex

What is it?
A light & refreshing hydration boost for the skin with additional advanced Peptide Technology
Key Ingredients
SYN®-TACKS

SYN®-AKE

Oligopeptide-8

Myristoyl Tetrapeptide-8

Lysophosphatidic Acid

Sodium Hyaluronate (Hyaluronic Acid)

Glycyrrhiza Glabra (Licorice) Root

Extract

Camellia Sinensis Leaf Extract (Green

Tea)

Magnesium Ascorbyl Phosphate

(Vitamin C)

Panthenol (Pro-vitamin B5)
Who is it best for?
Ideal for post-procedure, irritated or dehydrated skin
Skinbetter Science Interfuse Treatment Cream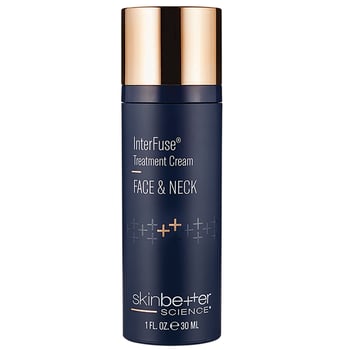 What is it?
A cutting-edge approach to collagen in a peptide-rich formula
Key Ingredients
Unique Peptide Combination

|

Targets 5 forms of protein resulting in visible improvements in skin softness and in lines and wrinkles
Neuro-calming Peptide

|

Provides a smoothing and softening effect
Super Potent Polyphenols

|

Mediterranean olive fruit that helps reduce the appearance of redness
Glycerin

|

A humectant that helps maintain skin barrier and prevent dryness
Who is it best for?
Improving the appearance of lines and wrinkles. It can also be used on neck for improved resiliency of skin.
For more information about our range or becoming a stockist, please contact us here.
For a personalised recommendation according to your skin type and condition, it is always recommended to seek a full consultation from a trained AST skincare professional. Please find your nearest clinic here.