Exfoliation helps improve the appearance of dull, lifeless skin and helps elevate home care results. Including an appropriate exfoliant (recommended by a skincare professional) into a homecare regimen helps support penetration of other products (ie. serums) into the skin for optimal results, ensures skin is smooth for make-up application and improves overall tone and texture.
Here's a few extraordinary exfoliator products from AST to help achieve those #glowingskingoals.
Aspect Exfoliating Cleanser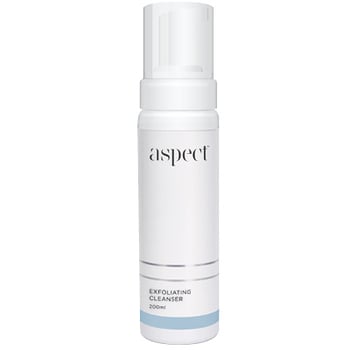 What is it?
An exfoliating foaming cleanser that combines the power of AHA's and BHA's to clarify dull skin by removing excess oil and build-up of dirt and debris.
Key ingredients
L-Lactic Acid

|

An AHA that helps to refine and exfoliate.
Salicylic Acid

|

A BHA that works to lift excess oil, dirt and debris.
Aloe Vera

|

A natural ingredient that binds moisture to hydrate.
Who is it best for?
Suitable for all skin types, especially beneficial for problematic/combination skin or those with pigmentation or uneven skin tone.
Cosmedix Purity Detox Scrub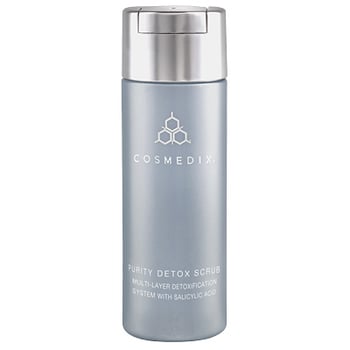 What is it?
A gentle physical exfoliator combined with Salicylic Acid that delivers a thorough and uniform exfoliation. Acts as a detoxification system for the skin by removing excess impurities, debris and residue. Reveals smoother, more even looking skin, while reducing the appearance of visible pores and imperfections.
Key ingredients
Poppy Seeds | Helps to prevent rough skin texture. Rich source of linoleic acid (Vitamin F)
Jojoba Beads | Provides light manual exfoliation
Date Seeds | Provides light manual exfoliation
Salicylic Acid | Deeply exfoliates to eliminate impurities and help balance oil production
Who is it best for?
Suitable for all skin types, especially beneficial for those with dehydrated, hyperpigmented and/or photodamaged skin.
Cosmedix Pure Enzymes Exfoliating Mask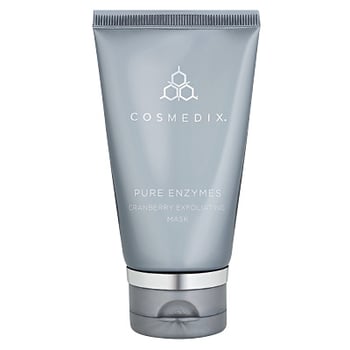 What is it?
A Cranberry Exfoliating Mask with a combination of enzymes with acids that helps unclog pores and leaves skin feeling dramatically softer.
Key ingredients
Cranberry Fruit Puree | Provides antioxidant and enzymatic properties
L-Lactic Acid 5% | Exfoliate away dull surface cells and pore-clogging impurities
D-Glucuronic Acid | Helps increase water-binding properties, improving skin's ability to retain moisture
L-Superoxide Dismutase | Protects from free-radicals
L-Glutathione | A tripeptide with antioxidant that helps reduce free radical damage
Who is it best for?
Suitable for all skin types, may be particularly beneficial for those with fine lines, dehydration or breakout-prone skin.
Dermaquest Algae Polishing Scrub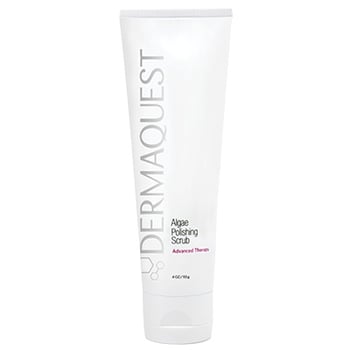 What is it?
A cooling scrub that uses jojoba beads to remove excess skin cells through gentle exfoliation, leaving the skin smooth and prepped for advanced treatment products.
Key ingredients
Jojoba Beads (Jojoba Esters) | Gentle yet effective for removing dead skin cells
Algae Extract (Laminaria Digitata Extract) | Comforts & hydrates skin
Chamomilla Recutita (Matricaria) Flower Extract | Soothes & calms skin
Who is it best for?
This product is suitable for all skin types and is gentle enough for sensitive skin.
skinbetter® science Detoxifying Scrub Mask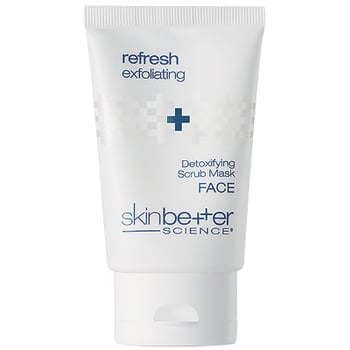 What is it?
A dual-functioning, clay-based scrub mask that resurfaces skin to promote a smoother, more even-toned looking complexion.
Key ingredients
Clay Minerals (Kaolin and Bentonite) | Provide sebum and absorbent properties while removing toxins and impurities
Coconut-Based Complex | Enhances skin's moisturization through natural humectant properties
Jojoba Beads | Biodegradable exfoliating particles derived from jojoba that have a perfectly smooth and spherical shape and provide gentle, yet effective exfoliation
Botanical Extract | Provides mild, but effective exfoliation along with hydration
Who is it best for?
Suitable for all skin types, product strength can be customized through frequency and length of use.

For more information about our range or becoming a stockist, please contact us here.
For a personalised recommendation according to your skin type and condition, it is always recommended to seek a full consultation from a trained AST skincare professional. Please find your nearest clinic here.