Are you looking for skincare products that give you similar results without undergoing invasive treatments in clinic? We have listed below the ultimate line up of serums packed full of anti-ageing actives for smooth, plump and hydrated skin from AST brands.
Aspect Extreme C 20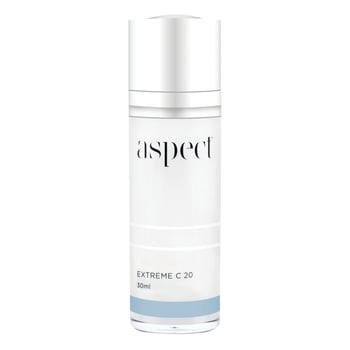 Perfect for addressing photo-damage and ageing skin concerns, this serum contains a hero ingredient of oil-soluble Vitamin C. Oil-soluble (or lipophilic) Vitamin C absorbs into the skin slowly and converts to Ascorbic Acid. This process is great for thin, ageing skin types that need slower delivery and conversion.
Supported by Vitamin E, Canadian Willowherb, a powerful peptide complex and the Aspect signature blend, makes this serum great for dehydrated, pigmented and problematic skins.
Aspect Dr Optiboost Complex

A potent antioxidant serum that helps to achieve a more youthful appearance. This essential serum delivers a complex combination of botanicals to boost any skincare regime.
Formulated with three plant-based enzymes, Plankton Extract, Arabidopsis Thaliana Extract and Micrococcus Lysate for powerful antioxidant protection. Boost luminosity and even out skin tone for a more youthful looking complexion. Ideal for use 24 hours post procedure.
Cosmedix Affirm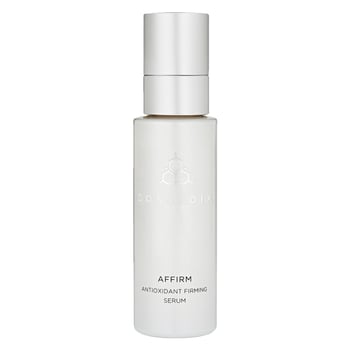 Affirm is an antioxidant firming serum that provides a 360-degree approach to protection from environmental stressors.
Known for its ten specific antioxidants to protect against photodamage, this powerful serum offers the added benefit of smoothing skin to improve the look of fine lines and wrinkles.
Dermaquest Peptide Facial Booster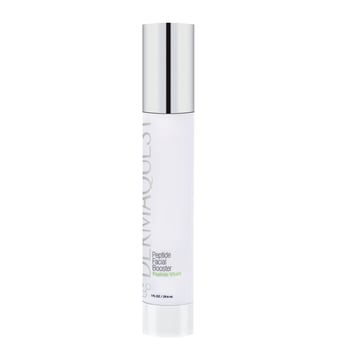 Slow down the visible signs of aging with this raw, 60% peptide solution serum. Revive skin, smooth the appearance of lines and wrinkles, and give rise to transformed, rejuvenated skin. Also containing a blend of 13 Peptides which encourage elasticity leading to a firmed skin surface and a luminous complexion.

PCA SKIN ExLinea Peptide Smoothing Serum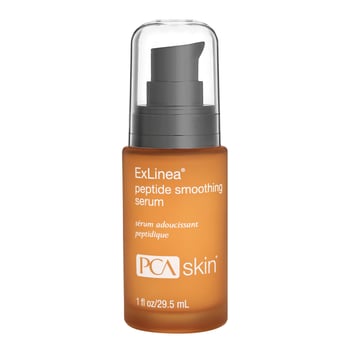 Reduce appearance of crow's feet, laugh lines, forehead wrinkles and frown lines with this targeted peptide spot treatment. Key peptide Argireline remains active in the skin for 12 hours and works on fine lines and wrinkles caused from repeated muscle movements. Supported by other powerful ingredients such as Sodium Hyaluronate, Squalane and Rice Bran Wax to help hydrate and smooth.

Societe Intense Firming Complex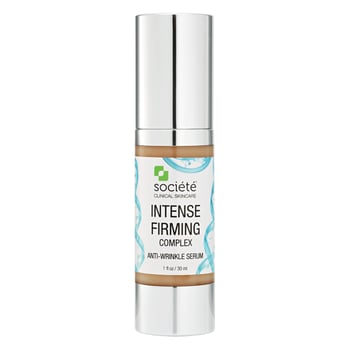 This serum firms, tightens and rejuvenates using advanced megadoses of peptides and antioxidants. Performance ingredients, including a blend of 7 peptides, Sodium Hyaluronate & Mulberry Extract all work together to help skin look younger, hydrated and firmed. For best results; apply after cleansing, prep solution and skin corrector (pigment management product, skin lightening agent or blemish product).
Skinbetter Science InterFuse Intensive Treatment Lines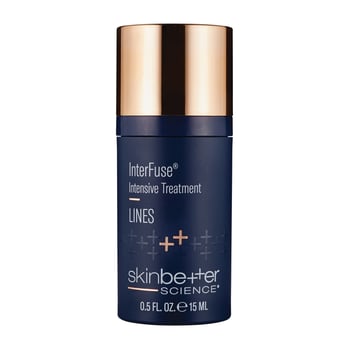 A no-needle hyaluronic acid solution that improves the appearance of lines and wrinkles. Patented delivery technology drives ingredients faster and deeper causing areas such as expression lines to appear immediately smoother. Containing 5 types of Hyaluronic Acid, a blend of peptides and Vitamin C, this serum can be applied to targeted areas: deep expression lines, crow's feet, forehead, upper lip and smile lines.
For more information about our range or becoming a stockist, please contact us here.
For a personalised recommendation according to your skin type and condition, it is always recommended to seek a full consultation from a trained AST skincare professional. Please find your nearest clinic here.