For the mums, the step-mums, the grandmothers, the foster mums, the pet mums, the new mums and the nearly mums. Now's the time to make sure our mums know they're special. Give the gift of good skin this Mother's Day with these Perfect Pairings from AST Brands.
GIVE THE GIFT OF NOURISHMENT
Aspect Hydrating Mask & Fruit Enzyme Mask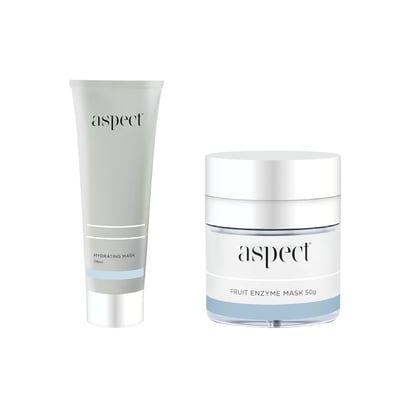 The perfect mini facial to refresh and revive your skin at home!

Fruit Enzyme Mask is one of Aspect Skincare's best selling products, a unique exfoliating gel-mask that harnesses the power of fruit enzymes to help remove lifeless skin cells, as well as infusing a unique blend of Vitamins, Antioxidants, Minerals, Fatty Acids and Probiotics.
Hydrating Mask is a super nourishing shea butter and hyaluronic acid mask formulated with Vitamins A, B, C & E along with natural oils and fruit extracts.
The ultimate nutritional boost for any skin type, to reveal a smoother, hydrated and more radiant complexion.


GIFT THE GIFT OF ILLUMINATION

Aspect Dr Complete Pigment Plus & Active C Serum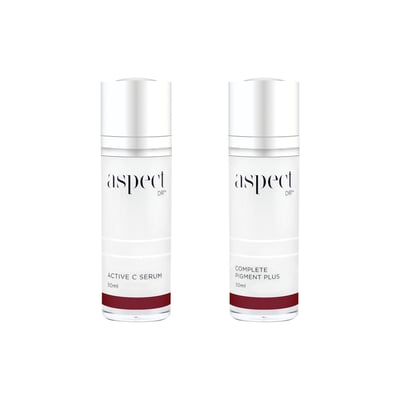 The powerhouse pair work in harmony to achieve a luminous, rejuvenated, and healthier looking skin.

Complete Pigment Plus contains an advanced formula that combines five key actives including Tranexamic Acid and Tyrostat-11™ unveiling a more even, radiant-looking complexion. Active C Serum is a powerful serum, formulated with Vitamin C to help illuminate and protect skin.
Using these two essential skin care serums together is sure to improve the appearance of all skins.


GIVE THE GIFT OF GLOWING SKIN
Cosmedix B Complex & Bio Shape Firming Mask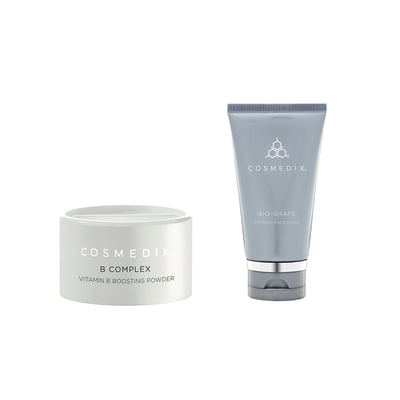 The ultimate age-defying duo with essential actives to support and feed the skins microbiome.
Cosmedix Bio Shape is a firming peptide face mask which delivers lifting, tightening and smoothing benefits and the B Complex is a boosting powder infusing a pure delivering of Niacinamide and a powerful blend of B Vitamins when mixed in with your favourite serums or moisturiser.


GIVE THE GIFT OF STRENGTH
Dermaquest Skin Rebuilding Serum & Skin Rehydrating Serum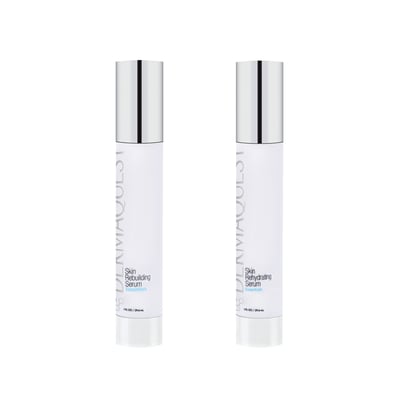 This power couple deliver an intensive infusion of moisture and natural extracts to immediately hydrate and nurture skin.
Rebuild with the Skin Rebuilding Serum's proteins and plant stem cells and rehydrate with the Skin Rehydrating Serum's hyaluronic acid, Vitamin B5 and plant extract complex.


GIVE THE GIFT OF BODY LOVE

PCA SKIN Peptide Lip Therapy & Body Therapy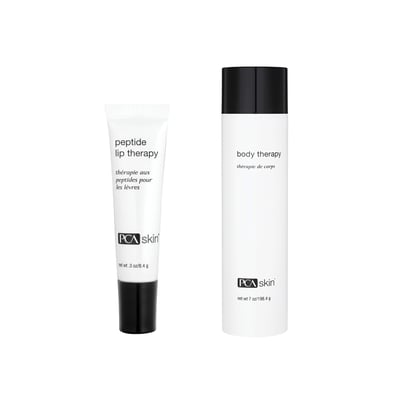 Soften, hydrate, smooth and moisturise rough dry skin on the body and lips with this pair from PCA SKIN. Peptide Lip Therapy contains shea butter and a proprietary blend of hydrating extracts with a next generation peptide to help reduce the appearance of lines. Body Therapy features 12% lactic acid and advanced hydrators time-released for enhanced moisture retention within the skin.


GIVE THE GIFT OF REJUVENATION
Societe Intense Firming Complex Serum & Rejuvenating Peptide Gel Mask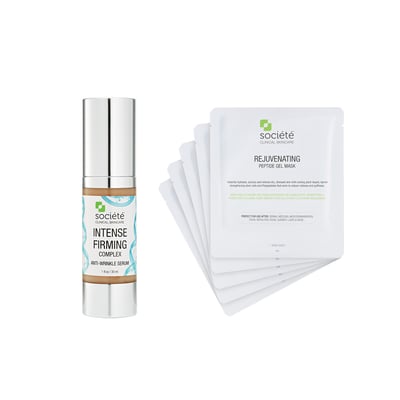 Societe skincare products are the nexus of science & nature. Intense Firming Serum contains a peptide complex & Hyaluronic Acid to provide superior anti-wrinkle effects to help skin look younger.
The Rejuvenating Peptide Mask is one of our most popular products for post-treatment to calm and moisturise skin. These peptide gel sheets incorporate an innovative technology called TCD (Transdermal Cosmetic Delivery), which ensures that their key ingredients are activated by skin temperature.


GIVE THE GIFT OF HYDRATION
skinbetter science InterFuse® Intensive Treatment LINES & InterFuse® Treatment Cream FACE & NECK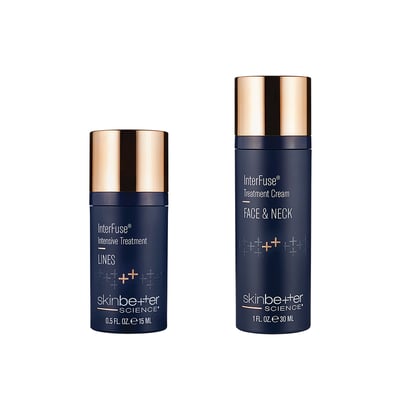 Experience skinbetter science's innovative and patented technology with these two treatment products. InterFuse® Intensive Treatment LINES is a no-needle hyaluronic acid solution that improves the appearance of lines and wrinkles and InterFuse® Treatment Cream FACE & NECK is a cutting-edge approach to improving the appearance of lines and wrinkles with its peptide-rich formulation.
For more information about our range or becoming a stockist, please contact us here.
For a personalised recommendation according to your skin type and condition, it is always recommended to seek a full consultation from a trained AST skincare professional. Please find your nearest clinic here.