With free radical damage playing a significant role in ageing of the skin, the inclusion of antioxidants in skincare regimens is paramount to protecting the barrier from harmful environmental aggressors and ultimately achieving a youthful glow.
As we all know, antioxidants work by reacting with free radicals to neutralise them and help prevent oxidative stress or damage to the chemistry of our cells.
At AST we have a plethora of antioxidant products – here's how to choose the one most suitable for your clients.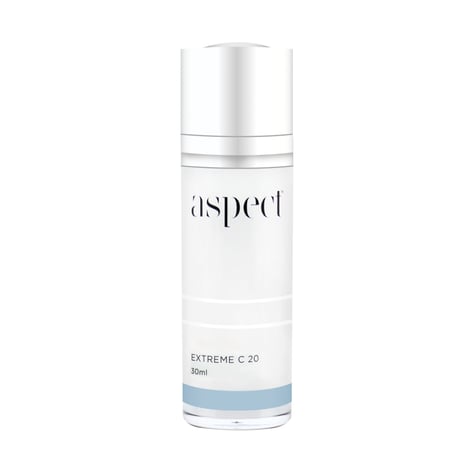 What is it?
A powerful antioxidant serum containing Vitamin C and peptides to help promote skin elasticity and illuminate appearance.
Key Ingredients:
Vitamin C | An oil soluble antioxidant that is pH neutral and helps to illuminate and protect skin.
Vitamin E | A comforting antioxidant.
Peptide Complex | Combines SYN®-COLL, SYN®-AKE and Pepha-Tight® to promote elasticity and a more youthful appearance.
Canadian Willowherb™ Extract | A comforting antioxidant.
Aspect™ Signature Blend | Certified organic Australian superfood complex.
Who is it best for?
Uneven, dull skin in need of an all-round pick me up.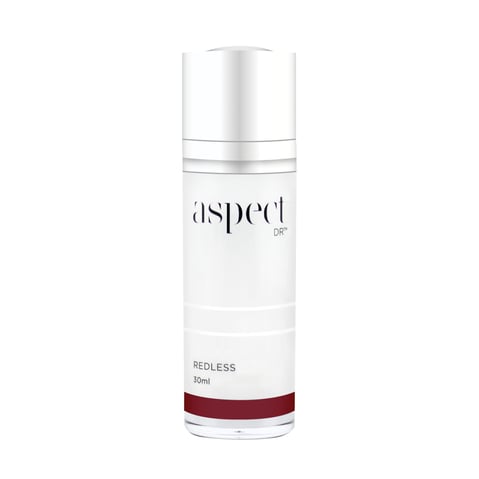 What is it?
A multi-purpose oil that contains a botanical complex including Sea Buckthorn as well as natural Omega 3 and antioxidants to nurture and comfort all skin types, even the most sensitive.
Key Ingredients:
Botanical Complex | Combines 21 plant-based extracts including Sea Buckthorn to deliver protective antioxidant properties.
Coenzyme Q10 | Helps promote elasticity for a more youthful looking appearance.
Vitamin C & E | Comforting antioxidants.
Aspect™ Signature Blend | Certified organic Australian superfood complex.
Who is it best for?
A mature, dehydrated skin that lacks radiance and is prone to sensitivity.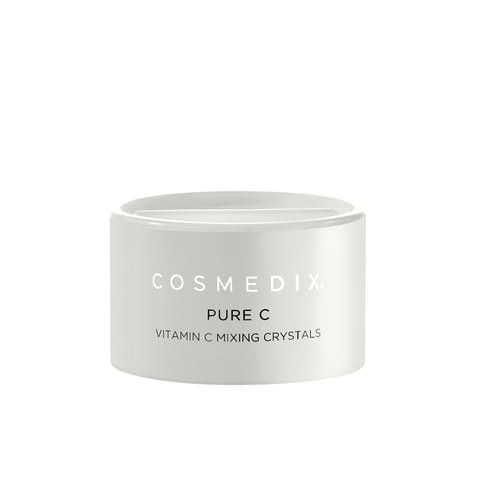 What is it?
100% pure L-Ascorbic Acid—the most potent, stable form of Vitamin C in a unique age-defying mixing powder that can be used alone or added to other products
Key Ingredients:
Who is it best for?
Mature skin that is showing signs of stubborn hyperpigmentation and photodamage.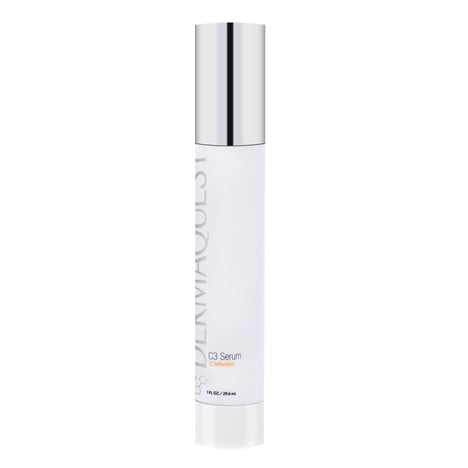 What is it?
A brightening serum that uses a lipid soluble vitamin C: BV-OSC and Orange Plant Stem Cells, known to gently tone and visibly firm top layers of skin, while protecting skin from harmful external free radicals.
Key Ingredients:
Tetrahexyldecyl Ascorbate (BV-OSC) | A unique, stable form of Vitamin C.
Orange Stem Cells (Citrus Aurantium Dulcis Callus Culture Extract) | Help to revitalise the skin.
Cyclotetrapeptide- 24 | A peptide that helps to visibly improve skin tone and texture.
Actifirm™ | A blend of botanical ingredients including Centella Asiatica Extract, Rosmarinus Officinalis (Rosemary) Leaf Extract and Echinacea Angustifolia Leaf Extract that boost hydration, smooth and firm skin.
Who is it best for?
All skin types at every stage. Through the power of nourishing antioxidants and an acid-free exfoliation complex, C3 energises and gently smooths.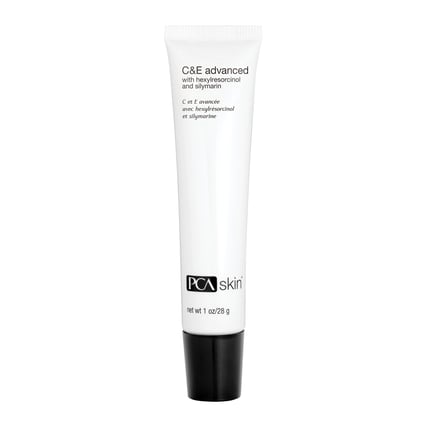 What is it?
An advanced corrective that helps to smooth and protect skin while 'while tackling visible appearance of discolouration.
Key Ingredients:
Ascorbic Acid | Antioxidant and MMPi; helps to minimise the appearance of fine lines and wrinkles.
Hexylresorcinol | Promotes an even complexion.
Silymarin | Calming anti-irritant antioxidant.
Tocopherol (Vitamin E) | An excellent antioxidant that works to reduce external free radical damage.
Who is it best for?
Mature skin experiencing loss of radiance and discolouration.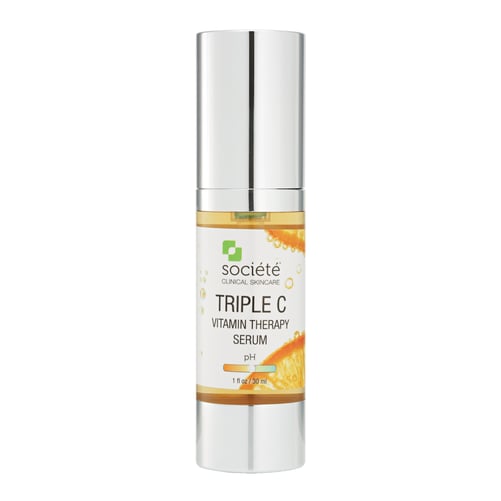 What is it?
A revolutionary blend of three different, unique stabilised Vitamin C's. These three forms of Vitamin C create a remarkable synergistic combination that remains stable for long periods, offering high antioxidant delivery throughout the day without irritation.
Key Ingredients:
Vitamin C blend | A unique blend of Sodium Ascorbyl Phosphate, Magnesium Ascorbyl Phosphate and Ascorbyl Glucoside that work synergistically to provide superior antioxidant protection.
Antioxidants | Contains Thermus Thermophillus Ferment, DN-AGE (Cassia Alata Leaf Extract), Artemia Extract, Catalase, Aminoguanidine (Anti-glycation), Glutathione, Peumus Boldus Leaf Extract, Cuspidatum Root Extract and Decarboxy Carnosine HCL providing protection against external free radicals.
Peptides | A blend of Myristoyl Nonapeptide-3, Matrixyl 3000 (Palmitoyl Oligopeptide, Palmitoyl Tetrapeptide-7) and SYN®-COLL (Palmitoyl Tripeptide-5) that work to visibly smooth the appearance of lines and wrinkles.
Malus Domestica Fruit Cell Culture | Apple Stem cell culture that helps to combat the visible signs of ageing.
Who is it best for?
Dull, ageing skin. The addition of apple stem cells and anti-ageing peptides help to smooth fine lines and wrinkles.
SKINBETTER SCIENCE ALTO DEFENSE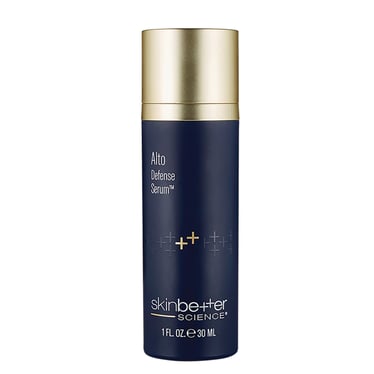 What is it?
Superior antioxidant protection containing 19 powerful antioxidant ingredients to provide a new level of comprehensive and dynamic defence against external free radicals.
Key Ingredients:
Synergistic Blend of Skin Soothers | Helps to reduce the appearance of redness.
Anti-pollution Complex | Helps reduce the harmful effects of environmental pollution.
Blend of Coffee, Saffron, Superoxide Dismutase | Enhances skin's vitality and radiance.
Ergothioneine | An antioxidant amino acid that helps to protect and improve skin vitality.
Polyphenol Rich Superfood Extracts of Acai, Turmeric, Cocoa, Green Tea, Chlorogenic Acid, Grape Seed and Mediterranean Olive | Creates an antioxidant shield against oxidative stress.
Vitamins C, E and Co-enzyme Q10 | Provide powerful antioxidant protection.
Licorice Extract | Brightens the visible appearance of skin.
Ceramide Blend | Helps enhance skin moisturisation and barrier protection.
Who is it best for?
Dehydrated, dull skin. The addition of essential fatty acids and lipids help support the skin barrier.
For more information about our range or becoming a stockist, please contact us here.
For a personalised recommendation according to your skin type and condition, it is always recommended to seek a full consultation from a trained AST skincare professional. Please find your nearest clinic here.