AST boasts over 10 global brands, each with their own unique ingredient technologies and product offerings. At AST, we work with our clinic partners to create a bespoke brand and product offering for your business and work with you to educate your team and create business strategies that allow for continued business growth. Learn about some of the superior ingredient technologies from each of our brands below.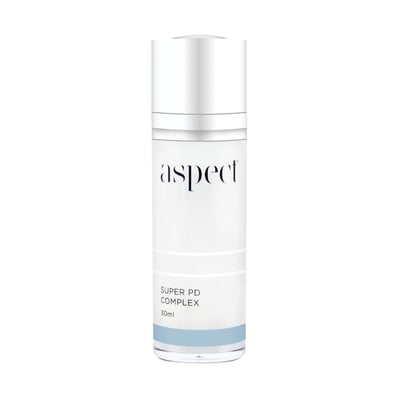 Plant Derived Enzymes in Super PD Complex
The Aspect range of cosmeceuticals has been expertly formulated with active ingredients from science and nature to revitalise, nurture and cosmetically correct your skin. Always at the forefront of ingredient technology and innovation, the past 2 years has seen numerous new products launched into the range, providing clinics and consumers with a range of targeted home care products that produce fantastic results.
We are all familiar with fruit enzymes and the amazing refining and illuminating effect they have on the skin, but what about plant derived enzymes? Plant derived enzymes are an innovative ingredient solution for combating the visible signs of photoaging and external free radical damage. The three-key plant-based enzymes that Aspect has incorporated into the Super PD Complex include Plankton Extract, Arabidopsis Thaliana Extract and Micrococcus Lysate. The ingredients assist with providing superior antioxidant protection and help to protect skin from external free radicals.
Aspect Super PD Complex contains plant derived enzymes and harnesses Photozyme Technology, an antioxidant complex that helps protect skin from external free radicals and delays visible signs of ageing. The formulation also contains Sodium Hyaluronate, a form of hyaluronic acid, also helps smooth the appearance of fine lines and wrinkles. The addition of botanical amino acid L-Ergothioneine helps to deliver powerful antioxidant properties.
This serum is suitable for all skin types and concerns and should form a part of every skincare routine.
ASPECT DR COMPLETE PIGMENT PLUS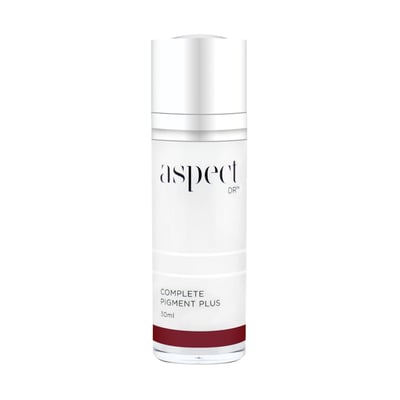 Tranexamic Acid in Complete Pigment Plus
Aspect Dr is an exclusive range of high performance, physician only skincare that has been expertly engineered to target individual skin concerns. Combining active ingredients with cutting edge technology to achieve fantastic results.
A relatively new kid on the skincare block is Tranexamic Acid, an amino acid that helps to diminish the appearance of existing dark spots, evening out skin tone while visibly illuminating and evening out the complexion.
Aspect Dr™ Complete Pigment Plus contains an advanced formula that combines five key actives including Tranexamic Acid, Tyrostat-11™ , RadianSkin™, Niacinamide, the Aspect Signature Blend of botanicals actives and more. This unique combination of actives help to superficially target pigmentation and uneven skin tone and assist to prevent further signs of ageing. We recommend this superior product to be part of every skincare routine to prevent and target pigmentation concerns.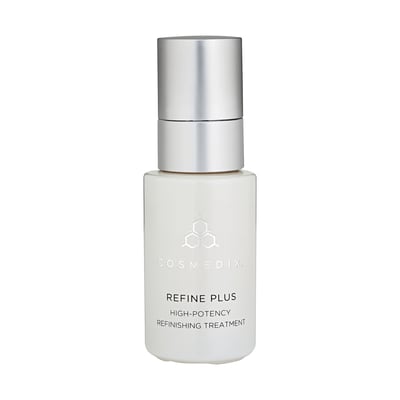 AGP Retinol Complex in Refine Plus
Cosmedix is one of the leading cosmeceutical skincare companies and is a top choice of professional skin care experts around the globe. Known for strict formulation standards, innovation and for utilising skin-loving ingredients the products help you and your clients achieve optimum results.
One of their proprietary ingredients is the AGP Complex (AGP + Retinol). Arabinogalactan is a polysaccharide extracted from larch trees that acts as a delivery system based on the complex of Galactoarabinan, Retinol, and L-Hydroxylproline. The polysaccharide matrix assists with dispersing retinol and additional actives evenly into the skin. This unique Retinol system is found in both Refine and Refine Plus.
Cosmedix Refine Plus is the highest potency retinol treatment that Cosmedix has to offer with 8% AGP Retinol Complex. Refine Plus encourages skin renewal to help reduce the appearance of wrinkles and imperfections, while hydrating and refining skin. The Cosmedix range also offers Refine which contains a lower percentage at 4% providing you multiple options for your clients.
DERMAQUEST STEM CELL 3D HYDRAFIRM SERUM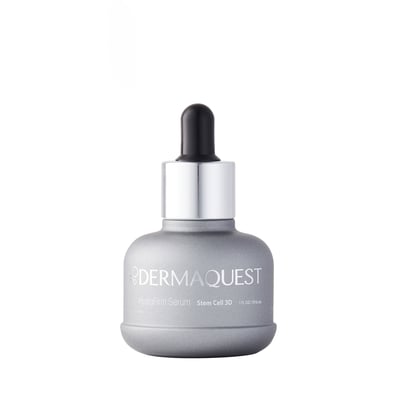 Stem Cells in Dermaquest Stem Cell 3D HydraFirm Serum
The DermaQuest signature blend of active ingredients forms the basis for the brand's unique identity, the tri-factor is a powerful combination of plant stem cells, peptides and antioxidants found in DermaQuest products.
Dermaquest's boast some of the most active and effective formulations utilising the most advanced plant stem cell technology available in skin care today. Plant stem cells are an important and beneficial ingredient that are becoming increasingly popular in skincare formulations and DermaQuest are known to be the pioneers in harnessing these fantastic anti-ageing ingredients.
Dermaquest Stem Cell 3D HydraFirm Serum is a luxurious hydrating serum that combines a blend of plant stem cells, peptides and botanicals that work to fight the visible signs of ageing. The advanced hydrating and anti-ageing ingredients in Stem Cell 3D HydraFirm serum will leave skin feeling smooth, hydrated with an enviable glow. If you are looking for products with maximum efficacy and visible results, this should be your go to.
PCA SKIN HYALURONIC ACID BOOSTING SERUM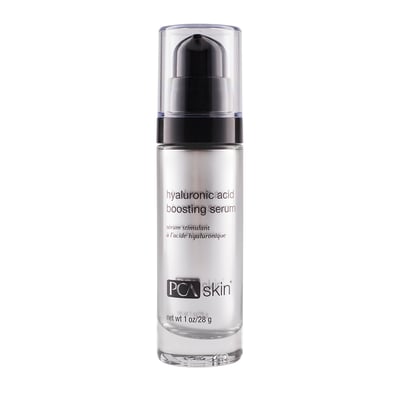 Hyaluronic Acid in Hyaluronic Acid Boosting Serum
PCA SKIN®. hand select ingredients that are uniquely compatible with the skin to ensure the best possible results can be achieved. They create unique formulations that offer an effective solution for achieving beautiful, healthy-looking skin
Considered by many the holy grail of Hyaluronic Acid serums, PCA Hyaluronic Acid Boosting Serum contains a proprietary blend HA-Pro ComplexTM, Hyaluronic acid and sodium hyaluronate, Hydrolyzed hyaluronic acid plus Ceramides and Niacinamide. This Powerhouse serum contains both low and high molecular weight Hyaluronic Acid that helps to attract and bind moisture for instant hydration and smoothing on the surface of the skin.
If you are looking for a hydrating serum that is suitable for all skin types and concerns, and hydrates the skin by harnessing multiple hydrating actives, look no further than PCA Hyaluronic Acid Boosting Serum.
SOCIETE REJUVENATING PEPTIDE GEL MASK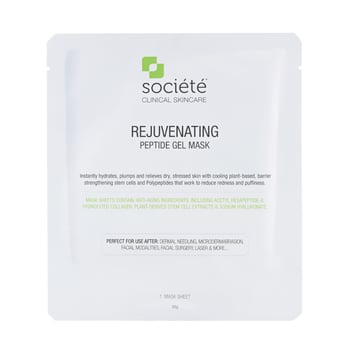 Peptides in Rejuvenating Peptide Gel Mask
Société is widely known for their use of peptides and pairing natural ingredients with scientific and technological advancements to create advanced products that provide fantastic results for clinics and their clients. Societe have a focus on creating products for use in clinics that are both peptide and antioxidant rich.
Rejuvenating Peptide Gel Mask was originally developed for cosmetic use to calm and moisturize the skin after professional treatments in clinic but has since grown to have a cult following with Australian and New Zealand consumers.
A luxurious sheet mask for use in clinic and at home, Societe have created a unique formulation of peptides, plant based stem cells, Hydrolyzed Collagen and fruit extracts that have excellent anti-ageing properties. The Peptide Gel Sheets incorporate an innovative technology called TCD (Transdermal Cosmetic Delivery), which helps to activate key ingredients when applied to the skin.
This mask will help to elevate your treatment and retail offering and keep your clients coming back for more.
SKINBETTER SCIENCE ALTO DEFENSE SERUM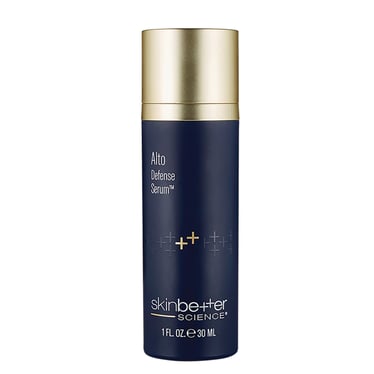 WEL by skinbetter science® in Alto Defense Serum™
skinbetter is an award winning, Physician only range of skincare products available at authorised clinics. Skinbetter believe that remarkable results can be achieved simply through purposeful product innovation, which is why they leverage advanced chemistry to help skincare products do more.
WEL by skinbetter is scientifically-advanced antioxidant technology, found in Alto Defense Serum™. The formulation deploys a combination of 19 powerful antioxidants including Vitamin C and E, that work in synergy to provide comprehensive environmental protection, helping to fight external free radicals.
We are all aware of the need for Antioxidants within our products and skincare routines to assist with fighting free radicals, however this superior Antioxidant serum will go one step further by revitalising the skin and visibly improving skin tone and luminosity.
For more information about our range or becoming a stockist, please contact us here.
For a personalised recommendation according to your skin type and condition, it is always recommended to seek a full consultation from a trained AST skincare professional. Please find your nearest clinic here.