Bring the power of AlphaRet® to your clinic! Introducing the first professional treatment from skinbetter® science – The AlphaRet® Professional Peel Systems. In two varying strengths, these peels are designed to support and elevate your clients' results. Read on to learn more.
This 3-step peel system has shown to visibly improve overall skin tone and texture for patients with mild photodamage, early signs of ageing or blemishes. Utilising a proprietary blend of Lactic, Glycolic and Salicylic Acids, the Triple Acid Peel Gel retexturises the skin to enhance the action of patented AlphaRet® Technology for optimal results.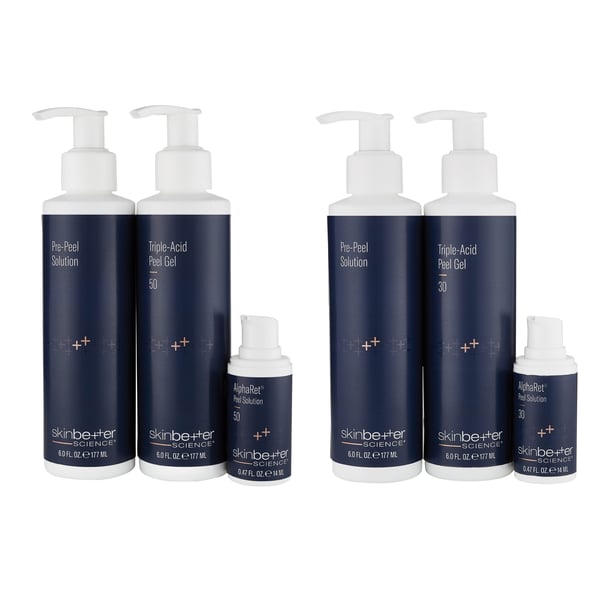 We spoke to a patient who has recently received AlphaRet® Peel System 30 to hear about their experience.
Step 1: Pre-Peel Solution
The peel solution helps to degrease the skin of any oil and prepares the skin for even application and penetration of the peel. Our patient said that the pre-peel solution felt "very comfortable" and that there was "minimal discomfort".
Step 2: Triple Acid Peel Gel 30
This gel-based peel combines the exfoliating powers of AHA's (Lactic and Glycolic Acids) and BHA (Salicylic Acid) to promote cell turnover while lifting excess oil, dirt and debris to clarify the complexion. The gel comes in both 30% or 50% and is combined with Step 3, AlphaRet® Peel Solution, in the corresponding strength – 30 or 50.
Step 3: AlphaRet® Peel Solution
This solution delivers the renowned patented skinbetter® science technology, AlphaRet®. AlphaRet® combines a retinoid and lactic acid, creating a double-conjugated retinoid to aid in delivery and maximise results. Our patient said that she loved the "gel consistency, it spread smoothly and evenly and did not have a strong alcohol smell like some other peels." "There was a tingle, but it felt comfortable. The clinician's gentle finger tapping movement felt so nice over my skin and helped to maintain my comfort level".
After only one peel our patient said that her "skin felt more hydrated and plump" and that it "appeared much more radiant". She also said that she is "looking forward to [her] second peel next month and moving onto the Peel System 50, when [her] skin is ready"!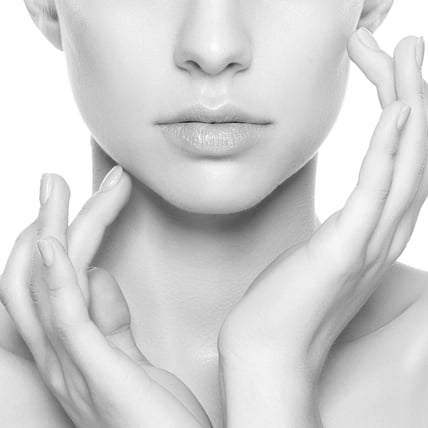 Please note that individual results may vary.
If you would like to bring the power of AlphaRet® to your clinic and your clients, please contact your AST Account Manager for more information.
To find out if this peel is right for you, find your nearest skinbetter® science clinic here.