AST's Monthly Favourites is a series brought to you each month taking you through a curated selection of personal favourites nominated by members of the AST team – check out our must haves for October!
"My skin is often red and irritated and Red-Less 21 is my lifesaver. I use it twice a day and it also helps to hydrate and comfort my skin." – Heather Harrison, AST Managing Director
DESCRIPTION
A multi-purpose oil formulated with essential fatty acids and antioxidants to nurture and protect skin from sensitising environmental effects.
KEY INGREDIENTS AND BENEFITS
Botanical Complex | Combines 21 plant-based extracts including Sea Buckthorn to deliver protective antioxidant properties.
Coenzyme Q10 | Helps promote elasticity for a more youthful looking appearance.
Vitamin C & E | Comforting antioxidants.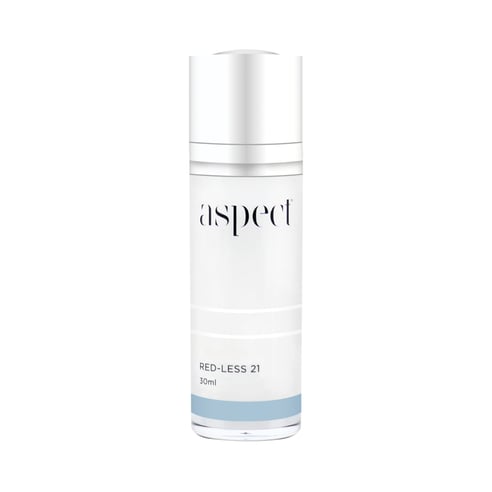 2. DERMAQUEST STEM CELL 3D TINTED MOISTURISER WITH ZINC OXIDE
"This is honestly the most divine tinted moisturiser! It contains a plethora of amazing anti-ageing stem cells and antioxidants. I love the way it evens out my skin tone and is perfect on its own or under makeup." – Jodey-Alice Smith, AST NSW Account Manager
DESCRIPTION
An exquisite 3-in-1, universal tinted moisturiser formulated with botanical stem cell technology, peptides and antioxidants to rejuvenate, protect and illuminate skin.
KEY INGREDIENTS AND BENEFITS
Zinc Oxide and Iron Oxides | Helps to protect skin.
Plant Stem Cell (Gardenia, Edelweiss and Sea Fennel) | Provides strong antioxidant and calming benefits, helping to fight free radical damage and reduce redness.
Peptide Blend (Inyline ™ (Acetyl Hexapeptide-30) | Works to promote a visibly firmer, more youthful looking complexion.
Argireline ™ (Acetyl Hexapeptide-8 and Palmitoyl Oligopeptide) |

Helps to smooth the skin, improving the appearance of fine lines and wrinkles for a more youthful appearance.

Renovage™ (Caprylic/Capric Triglyceride and Teprenone) | Helps to combat the visible signs of ageing.
Neodermyl® (Methylglucoside Phosphate, Copper Lysinate/Prolinate) | Works to rebuild the skin.
Elix-IR™ (Polygonum Aviculare Extract) | Helps protect to protect skin.

BV-OSC (Tetrahexyldecyl Ascorbate) | A powerful antioxidant that helps to protect the skin from oxidative skin damage.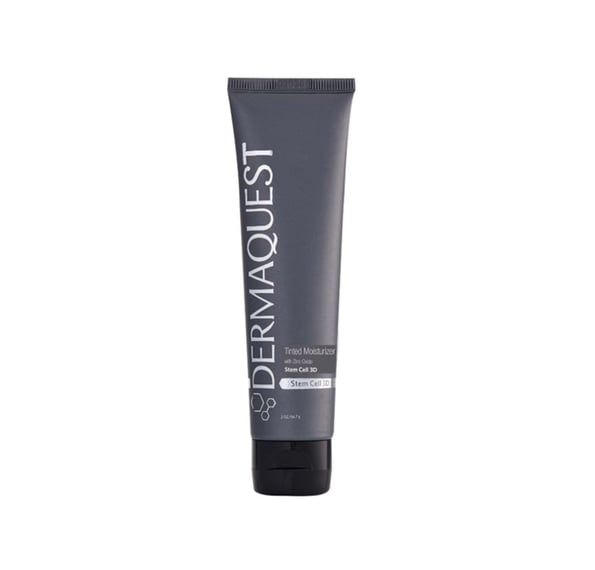 "I love the finish it leaves on my skin! It makes my skin look so glowy and hydrated but not oily and helps with my breakouts." – Lizy Gregory, AST Graphic Designer
DESCRIPTION
This light, hydrating niacinamide formulation contains antioxidants and provides exceptional calming benefits to oily and breakout-prone skin. This advanced hydrator also includes Vitamin A, marigold, butcher's broom and cucumber extracts to promote a visibly brighter, clearer complexion.
KEY INGREDIENTS AND BENEFITS
Niacinamide (4%) | A potent, yet calming antioxidant that delivers multiple important benefits to breakout-prone skin, such as helping to reduce transepidermal water loss (TEWL) and improving moisture content of the skin. Maintaining moisture levels can help to mattify skin. Additionally, Niacinamide helps to improve the appearance of uneven skin tone.
Butcher's Broom Root Extract | An ingredient used for its calming and rejuvenating properties.
Borage Seed Oil | A calming ingredient that is an excellent source of the omega-6 essential fatty acid (EFA) gamma linolenic acid (GLA).
Wheat Amino Acids | Natural growth factors for the skin, used for their softening properties. This is an excellent source of plant-derived protein, which is highly moisturising.
Bisabolol | A component of chamomile that provides potent calming and rejuvenating properties to improve and maintain healthy looking skin. It also contains humectant and occlusive properties to attract and retain moisture in the skin.
Retinyl Palmitate | Vitamin A helps to normalise and promote cell turnover, strengthen skin and fight skin discolouration.
4. COSMEDIX ELITE PEPOXIDE
"Glow, glow and more glow!" – Kelly Madden, AST QLD Account Manager
DESCRIPTION
A unique blend of powerful antioxidants and peptide amino acids that aid in helping to dramatically improve the look of fine lines and wrinkles.
KEY INGREDIENTS AND BENEFITS
Astaxanin, Superoxide Dismutase, Spin Trap, Totarol and L-glutathione | The ultimate blend of potent free radical fighting antioxidants.

Acetyl Hexapeptide-1 | Helps condition the skin and promote a visibly firmer looking appearance.

Rhodiola | Age-defying, helps soothe and calms skin.

Waltheria Indica & Ferulic Acid | Helps to illuminate and visibly brighten the complexion.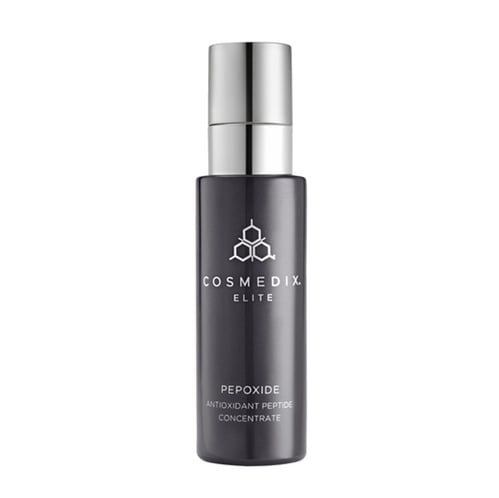 For more information on becoming a stockist, please click here.